Blog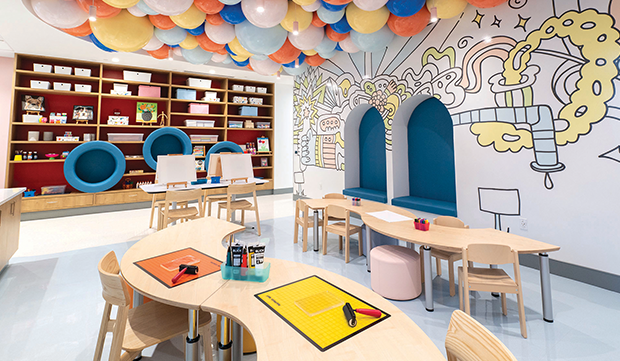 At St. Jude Children's Research Hospital in Memphis, Tennessee, patients and their families battling childhood cancer, sickle cell disease, and other life-threatening disorders find solace in a home away from home. Apart from offering world-class medical treatment, the hospital goes a step further by addressing various needs that arise during their prolonged stays. Recognizing the complexities of navigating life amidst medical treatments, St. Jude provides a range of amenities and services that have a profound impact on the families it serves.
A Home Within a Hospital
Imagine a campus bustling with life—families laughing and children playing amidst the backdrop of hope and healing. St. Jude provides exactly that. Within the hospital campus, families can access a range of facilities that streamline their daily lives. From a post office to a bank, St. Jude eliminates the burden of seeking these essential services elsewhere. This convenience means that families can concentrate on being there for their child, with the hospital taking care of their logistical needs.
Respite from the Storm
Life inside a hospital can be overwhelming, which is why St. Jude has dedicated spaces for respite and activities. These areas offer families an escape from the stress and anxiety associated with treatment, providing a chance to recharge and find moments of joy. Whether it's unwinding in a cozy lounge or participating in various recreational programs, these spaces are designed to foster a sense of community and nurture mental well-being.
Transforming Lives, One Family at a Time
St. Jude Children's Research Hospital's commitment to holistic care has a deep impact on the lives it touches. By alleviating the burdens of practicalities and creating a supportive environment, families can focus on what truly matters — the well-being of their child. The hospital's unwavering dedication to providing not only exceptional medical care but also emotional support and tangible resources sets it apart in the realm of healthcare.
Supporting Families
In the face of adversity, St. Jude Children's Research Hospital stands tall, offering a haven of hope, care, and community to families battling life-threatening diseases. Through their willingness to go beyond traditional healthcare services, St. Jude offers a comprehensive support system that uplifts families during the most challenging times. As they continue to transform lives, St. Jude sets a powerful example for the broader medical community, reminding us all of the profound impact compassion and comprehensive care can have on the healing process.
Marie Wikoff is the creator of Wikoff Design Studio based out of Reno, Nevada. Her expertise in healthcare design has helped modernize healthcare organizations locally, regionally, and internationally, improving patient experience and outcomes. Her credentials include Evidence-Based Design Accreditation and Certification (EDAC), American Academy of Healthcare Interior Designer (CHID), the National Council of Interior Design Qualification (NCIDQ) and LEED AP. Contact Marie Wikoff
Article and Photo Source:
Anne DiNardo. "Delivering Wellness and Community at St. Jude's Family Commons – HCD Magazine." HCD Magazine – Architecture & Interior Design Trends for Healthcare Facilities, 28 July 2023, healthcaredesignmagazine.com/Trends/Delivering-Wellness-and-Community-at-St-Judes-Family-Commons/.