Blog
Ronald McDonald House Charities (RMHC) Northern Nevada keeps families close when it matters most: during their child's illness, accident, or premature birth. Donors and volunteers provide the gift of togetherness, offering a home-away-from-home for families who need to be together during challenging times.
Wikoff Design Studio (WDS) is donating time and services to help the local Ronald McDonald House redesign all 12 bedrooms.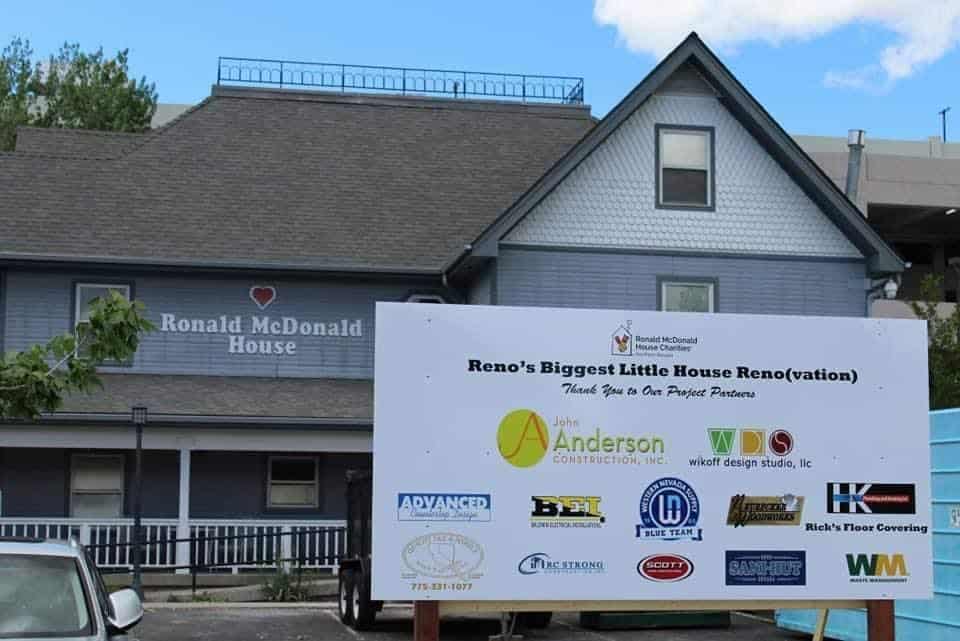 The renovations will include new plumbing, flooring, electrical, and furniture for all 12 bedrooms. Construction is set to begin in 2020, and the project will be completed in sections to ensure the House remains open to the families it serves.
See the Designs
RMHC is calling it Reno's Biggest Little House Reno(vation)
RMHC goes on to publish the following about the project:
After more than 30 years of serving families, it's time for the biggest little house renovation!
When a child is stricken with a serious illness or trauma and has to stay in the hospital, the entire family faces great hardship and emotional stress. As the only facility of its kind in Reno, the Ronald McDonald House provides an oasis of comfort and care for families during a stressful and uncertain time in their lives.
Ronald McDonald House® of Northern Nevada opened in 1987 and is a home-away-from-home for families with children in the hospital. Affectionately known as "The House That Love Built," the House is located on Maine Street, within walking distance of Renown Children's Hospital. The House serves families who live more than 30 miles from Reno and have a seriously ill child undergoing treatment locally.
The House has had minor updates over the years but wear and tear has definitely had an impact. Through the renovation project, the Ronald McDonald House will be upgraded and improved to include new flooring, paint, fixtures, furniture, and technology. The occupancy will expand from 12 rooms to 13 with the addition of a "clean room" for families with children undergoing oncology care.

You can be part of something big by helping families with seriously ill children. The importance of remodeling the House and rooms goes beyond aesthetics. These spaces are used by hundreds of family members each year. Your contribution will help provide them with the comfort and peace of mind they deserve while their child is hospitalized.
No one ever expects to have to stay in a Ronald McDonald House. These families walk through the doors with the weight of the world on their shoulders. Without this program, families would have to sleep at the hospital or in their car, spend hundreds or thousands of dollars for hotel lodging and gas, or leave their child alone to receive medical care far from home. The best medicine for a sick or injured child is to have their family at their side while they recover. The House makes this possible by enabling families to be together while their child receives treatment away from home.
Marie Wikoff is the creator of Wikoff Design Studio based out of Reno, Nevada. Her expertise in healthcare design has helped modernize healthcare organizations locally, regionally, and internationally, improving patient experience and outcomes. Her credentials include Evidence-Based Design Accreditation and Certification (EDAC), American Academy of Healthcare Interior Designer (CHID), the National Council of Interior Design Qualification (NCIDQ) and LEED AP. Contact Marie Wikoff
Source:
Rikki-Hensley Ricker. "Ronald McDonald House Renovation." Ronald McDonald House Charities Northern Nevada, 13 May 2020, www.rmhc-reno.org/news-and-events/ronald-mcdonald-house-renovation/.