Blog
The following summarizes the five need-to-know trends that are shaping healthcare design. The full article was written by Karen Edmundson and was published on HealthcareDesignMagazine.com.
---
As healthcare facilities today strive to create more responsive and needs-specific environments, innovative furniture and design techniques can play a transformative role. Facilities are finding that by converting traditionally stark, clinical interiors into functional,aesthetic, and positive spaces, they can improve patient satisfaction, facilitate healing, enhance visitor comfort, and even increase employee productivity.
The following five areas—priorities across many healthcare facilities today—are being shaped by furniture and design advances, enabling organizations to improve care quality while delivering a superior overall patient experience.
Residential warmth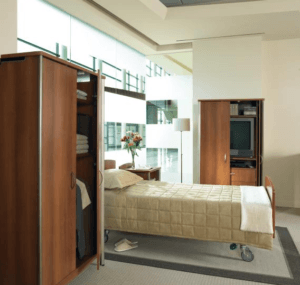 The ultimate goal is to create interiors that make patients feel as comfortable as possible while still providing an efficient care model.
To help achieve this goal, more healthcare facilities are incorporating patient room furniture collections, which include matching wardrobes, bedside cabinets, and headwalls—collectively creating a consistent look and reflecting the amenities and aesthetics in a typical bedroom design. The result should be for patients to then make a positive association between their home and the hospital room.
2. Personalized Patient Rooms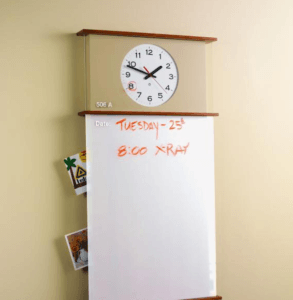 Taking design perhaps one step beyond residential warmth, healthcare facilities are increasingly attempting to personalize patient rooms—specifically for their individual inhabitants—as a means to further reduce patient anxiety and stress, while enhancing comfort and overall satisfaction. One way to accomplish this is through the use of pre-arrival patient surveys—inquiring into items such as a favorite magazine, favorite food, and/or favorite color—so patients then can walk into rooms customized just for them.
Many facilities are also leveraging patient communication boards, as well as more advanced digital signage, within patient rooms—personalizing the display with the patient's name, the names of the doctors and nurses providing care, family photos, the latest news and weather forecasts, and more.
3. Hybrid Furniture to Maximize Space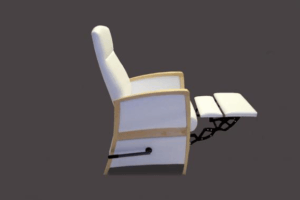 As healthcare facilities strive to increase levels of patient care and satisfaction, they also must accommodate the needs of patients' families and visitors, as well as nurses, doctors, and other caregivers. In the face of ever-shrinking facility footprints, this can be a daunting task. Space is at a premium, and as facilities incorporate decentralized nursing stations and try to fit more storage and supply areas within units, it can become challenging to also utilize space to create comforting, personalized patient environments.
The use of hybrid products, such as patient chairs that also serve as recliners, helps maximize space. These multipurpose and hybrid offerings are an effective way to increase patient room functionality using smaller-scale furniture—ultimately resulting in more spacious, aesthetic, and productive environments for patients, visitors, and caregivers.
4. Infection control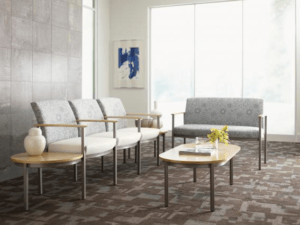 Hospital-associated infections have posed a very serious threat to healthcare facilities, especially with the emergence of multi-drug-resistant organisms. The travel path of infection is unique to each environment and also can affect numerous areas and elements in a hospital, including privacy curtains and furniture.
Furniture with antimicrobial finishes, such as the silver ion in wood and metal, inhibit the growth of microbes.
As a result, hospitals and other healthcare facilities are taking measures to control the severity of these epidemics, and there is an industry-wide focus on determining the most effective ways to prevent and suppress the growth of infection-causing agents.
Bariatric care
Implementing furniture and design solutions that accommodate the needs of bariatric patients also is of growing importance in the healthcare industry, and the amount of bariatric furniture specified for public waiting areas and patient rooms is likewise on the rise. The goal is to eliminate feelings of isolation and intimidation with more supportive and spacious furniture, and to promote more effective patient care.
Guiding principles when selecting such furniture are stability and safety—reflected in pieces such as patient chairs that restrict motion and provide back stability and ample arm support, and recliners that have a smaller angle of back movement.
With the above trends in mind, healthcare facilities can apply furniture and design to provide patients and other users with a more comfortable, positive experience—one that supports the integral goal of improving wellbeing.