Blog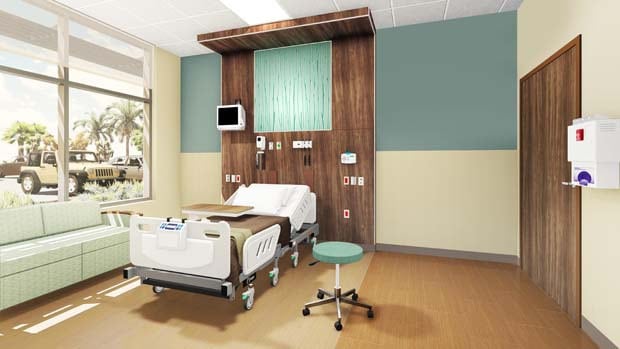 CapRock Health, which was born in College Station, Texas, in 2014, as a freestanding emergency department, is now venturing into the development of what leaders are calling "neighborhood hospitals," as a natural progression in its mission to increase the quality and lower the cost of care in the acute care setting.
Patients Seen in Under Five Minutes
CapRock Health is based on an operational model that consistently has patients seen in under five minutes and treated by board-certified physicians. Building on that approach, the company is expanding into multiple locations around the country, with one neighborhood hospital opening in Bryan, Texas, and the first neighborhood hospital opening later this year or early 2019.
The CapRock facilities, while similar to microhospitals, will be striving to create a unique niche among healthcare providers, working to appeal to the healthcare patient as a consumer. The facilities will incorporate evidence-based design attributes that include healing, natural light throughout, in all patient rooms and in all staff workspaces. Efficient, Lean design is intended to enhance patient care flow and staff productivity and reduce waste.
Prototype Developed for Testing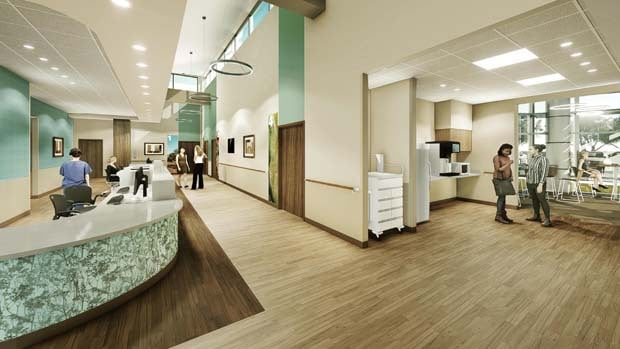 A prototype is currently being developed by ESa (Earl Swensson Associates; Nashville, Tenn.) for the company's second venture that will be located on a 2.8-acre site in Las Vegas, Nevada.
The hospital is approximately 28,000 square feet, and functions are located on two floors. The facility will contain 10 emergency exam rooms (includes triage), 10 inpatient rooms, as well as a full lab, and radiology department (including advanced CT capability, ultrasound, and digital X-ray). Other necessary support services are included for a licensed hospital, such as pharmacy, dietary, and material management/supplies. Because this location is CapRock's first in this specific market, the hospital also has square footage devoted to administrative functions to support future hospitals that may be located in this specific area.
Future of Microhospitials
According to CapRock CEO Dr. Andy Wilson, the medical provider plans to grow prudently and steadily with its concept of full-scale ED services and short-stay inpatient care, with immediate plans to grow to as many as 15 to 20 microhospitals in the next five years.
As CapRock evaluates markets and market presence, it's also looking at smaller prototype designs that can be located on smaller sites. Some of these sites are approximately two acres and contain only eight private inpatient beds and seven emergency treatment rooms (including triage) and contain all the other functions noted in their larger prototype. These smaller prototypes are in the range of 17,000 square feet (size being dependent upon each state's requirements for a licensed hospital).
Efficient and Flexible Design
Regardless of size, the ESa prototypes are being designed with efficiency and flexibility in mind. For example, the imaging patient holding room, consultation room, and meditation room are areas that can swing to support heavy volumes in the emergency department in a disaster scenario. The consultation and meditation rooms are also located to support overflow needs for patients who are merely waiting on final test results and discharge orders, allowing critical exam rooms to be freed up for arriving patients.
Efficiencies include inpatient beds in proximity to the ED so that emergency patients who need a longer observation or inpatient stay can be moved out of exam space. Support areas, such as the staff lounge, pharmacy, lab, and support services, are positioned for easy access by staff and are shared where possible.
Branding and Identity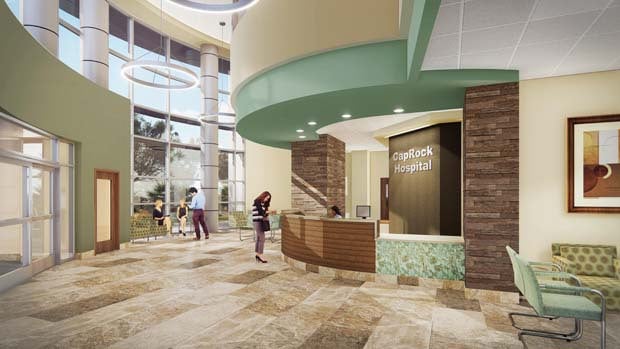 Branding and identity are important, too, influencing the exterior design, specifically. Building massing is being developed to promote a greater visual presence and allow strategic signage placement.
Exterior and interior materials, such as masonry, stone, and wood-look materials, are being utilized to reinforce a hospitality aesthetic, but still offer a low cost, durable option that's easily maintained. Depending on location and the region of the country, materials will be locally sourced, creating a more site-specific appearance.
Large expanses of glass and clerestory windows are being incorporated into the design to bring light into parts of the building (including interior corridors and nurses' stations) that normally don't see daylight, enhancing the patient and staff experience. The inclusion of aesthetic details, such as art and fish tanks, will contribute to establishing soothing distractions, especially helpful during emergency visits.
Better Patient Experience
CapRock's goal is to develop a hospital that promotes a better patient experience, shorter wait times, added conveniences, a more calming hospitality aesthetic, and greater patient amenities—all with the goal of achieving positive outcomes. The first prototype will be completed in late 2018 or early 2019, with several more locations scheduled to open in 2019.
Kevin Harney, AIA, NCARB, is a principal at ESa. He can be reached at kevinh@esarch.com. 
Source:
Kevin Harney. "FIRST LOOK: CapRock Health." HCD Magazine, 24 Aug. 2018, www.healthcaredesignmagazine.com/projects/acute-care/first-look-caprock-health/#slide-5.