Blog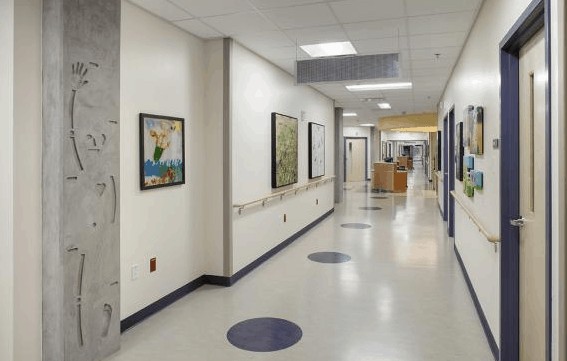 There is growing concern about building materials and hazardous chemicals, and their effect on hospital occupants and workers. Because of that,  new products and materials have been brought to the marketplace that help hospitals control infection.
Healthcare Designers are using these products and materials as part of their LEED for Healthcare (LEED-HC) designs.  A recent example is  Dell Children's Medical Center of Central Texas.
The design team took advantage of the new products brought to the market with PVC-free solid surfaces and wood-like railings that have better indoor air quality, maintenance, and infection control properties.
The healthy palette includes rubber and natural linoleum flooring and all of the floor seams are welded to improve performance and infection control.
LEED-HC credits now address several new rating systems in the materials and resource section that are specifically associated with air quality, toxins, and pollutants.  We should see more and more designs shift their materials and products to reduce infection and improve hospital efficiency.