Blog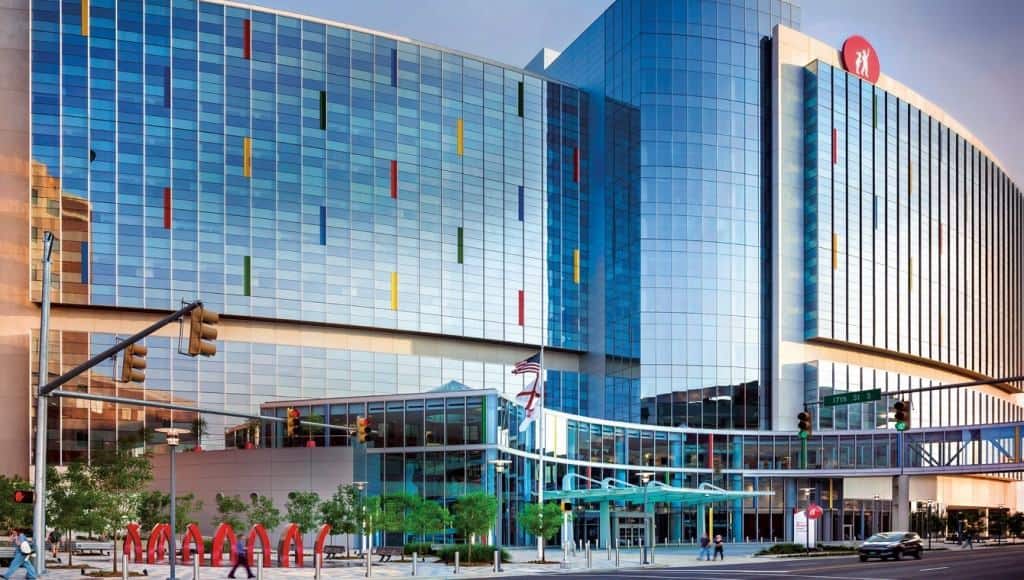 Several new thoughtful design approaches have emerged in Healthcare Architectural and Interior Design.   Each new approach stands out both for it's form and function.
In Healthcare design there are specific design challenges that must be addressed.  Things like patient comfort, family comfort, visibility and nurse and doctor mobility all need to be taken into consideration.  Each project begs the question of 'what can we do to make this work for everyone?'
Benjamin Russell Hospital for Children,  in Birmingham, Alaska is a great example… Completed in June 2012, the 750,000-square-foot Benjamin Russell Hospital for Children had a number of goals attached to it.  They were to:
reducing healthcare-associated infections
decreasing family stress
increasing staff satisfaction
match the culture of the local community
be warm and welcoming to international residents
appeal to a patient population ranging from age 2 to 18
The design teams solution was to blend playful and sophisticated without creating a space that feels overly themed. Meanwhile, the building itself provides "a neutral envelope" with plenty of pops of color. But that color is found in easily changeable finishes like paint, upholstery, and carpeting, allowing for quick updates down the road. As for that local flavor, the project used only community artists and craftspeople for the art program, graphic program, and donor wall.
"Interiors are gorgeous," "use of art is brilliant," "clean, modern aesthetic," and "ease of color scheme change in the future" were among the notes jurors made for this honorable mention.
Check it out at: https://www.childrensal.org/BenjaminRussellHospitalforChildren