Blog

When you enter into a hospital for treatment, chances are you are feeling anxious. Experiencing a poorly designed atmosphere, whether you realize it or not will have a detrimental effect on your overall patient experience and your response to treatment. On the other end of the spectrum, a well-built environment will set you on a path of healing. Those in the healthcare design industry recognize this. As technology advances and the needs of the population change, the trends in healthcare design also change.
Today, two of the top healthcare design trends are creating calming, individual space for patients and using touchless technology to help reduce the spread of germs.
Calming Personal Space
Whether it's a private patient room or a special nook in a shared area, healthcare designers know that creating a private space for patients matters. For example, UPMC Harrisburg, Pediatrics Unit in Harrisburg, Pa., recently underwent a 20,000 square foot renovation of its pediatrics unit. In the new design, patient nooks were carved out along the corridors. Each nook provides natural light from the windows, access to river views, and framed art pieces.
When it comes to patient rooms, today's trends are to create a warm, welcoming, and familiar space. Furnishings, materials, art selections, daylighting and the chosen color pallet are all ways designers can accomplish this.
To see an example of a spa-like, healing environment, check out Wikoff Design Studio's Sierra Nevada ENT project. WDS designed the interior and chose finishes, fixtures, furniture, and artwork inspired by the natural local environment.
Use of Touchless Technology for Infection Control
Infection control in healthcare design has always been important. But, after Covid-19, it is the most sought-after request in today's market. Experts agree – infection control is critical now and in the future of healthcare design. Healthcare designers can use touchless technology to help reduce the spread of germs. Installments of touchless faucets, soap dispensers, toilet handles, lights, and door kickplates will make all the difference. Touch-free isn't just about avoiding germs, it's also about convenience. Having touchless technology will improve the patient and staff experience too.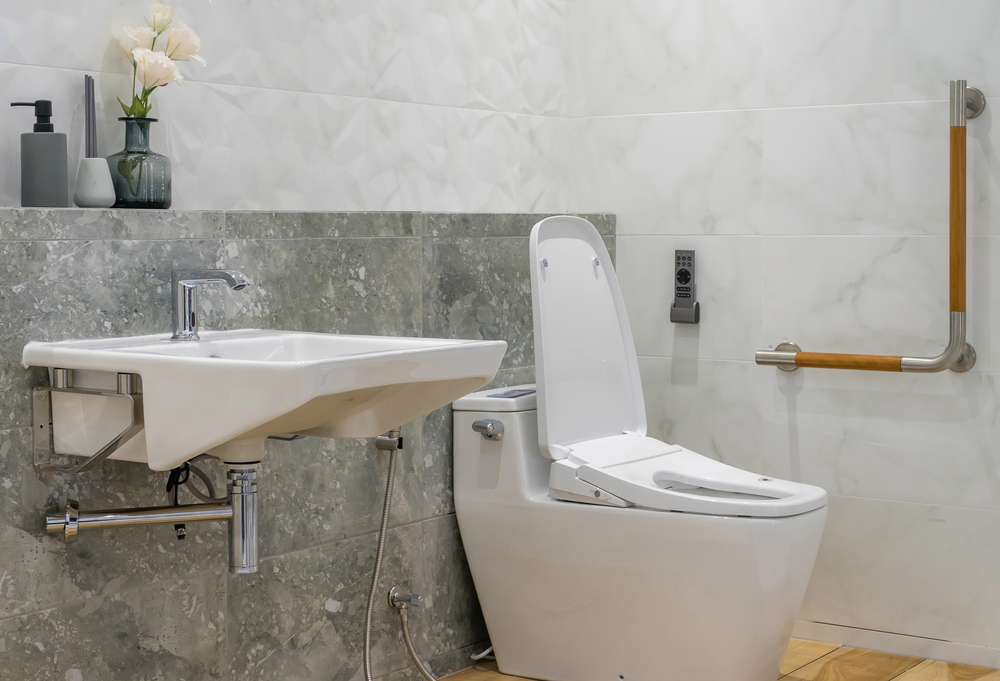 If you liked this post, check out: Carson Dermatology – Showcases the Design of Wikoff Design Studio and Her Chosen Art Pieces from Healing Images, A Healing Environment for All, and Promote Healing, Reduce Stress, and Inspire
Marie Wikoff is the creator of Wikoff Design Studio based out of Reno, Nevada. Her expertise in healthcare design has helped modernize healthcare organizations locally, regionally, and internationally, improving patient experience and outcomes. Her credentials include Evidence-Based Design Accreditation and Certification (EDAC), American Academy of Healthcare Interior Designer (CHID), the National Council of Interior Design Qualification (NCIDQ) and LEED AP. Contact Marie Wikoff
Sources
Gold, Jamie. "Six Big Picture Wellness Design Trends for 2022." Forbes, Forbes Magazine, 5 Jan. 2022, https://www.forbes.com/sites/jamiegold/2022/01/04/six-big-picture-wellness-design-trends-for-2022/?sh=499c35a467df.
Niland, Josh. "Kashef Chowdhury's Friendship Hospital Named 2021 World's Best New Building by Riba." Archinect, https://archinect.com/news/article/150296025/kashef-chowdhury-s-friendship-hospital-named-2021-world-s-best-new-building-by-riba.