Blog
Wikoff Design Studio (WDS) donated its time and services to help the local Ronald McDonald House renovate the interior of the house and add much-needed bedrooms. With the over 500 man-hours and furnishings that were donated by WDS, and the dedicated service from John Anderson Construction and their generous donations, the House made this major overhaul of the interior during the difficult pandemic.
The House has had minor updates over the years, but wear and tear definitely had an impact. Through the renovation project, the Ronald McDonald House expanded from 12 rooms to 13 with the addition of a "clean room" for families with children undergoing oncology care. 
The renovations also included new plumbing, flooring, electrical, and furniture for all 13 bedrooms. Construction completed in early 2021 and is now re-open at partial capacity.
You're invited to watch the video below, as they show the House in its final transition in being completed and housing their first guests. ENJOY!
See the WDS Designs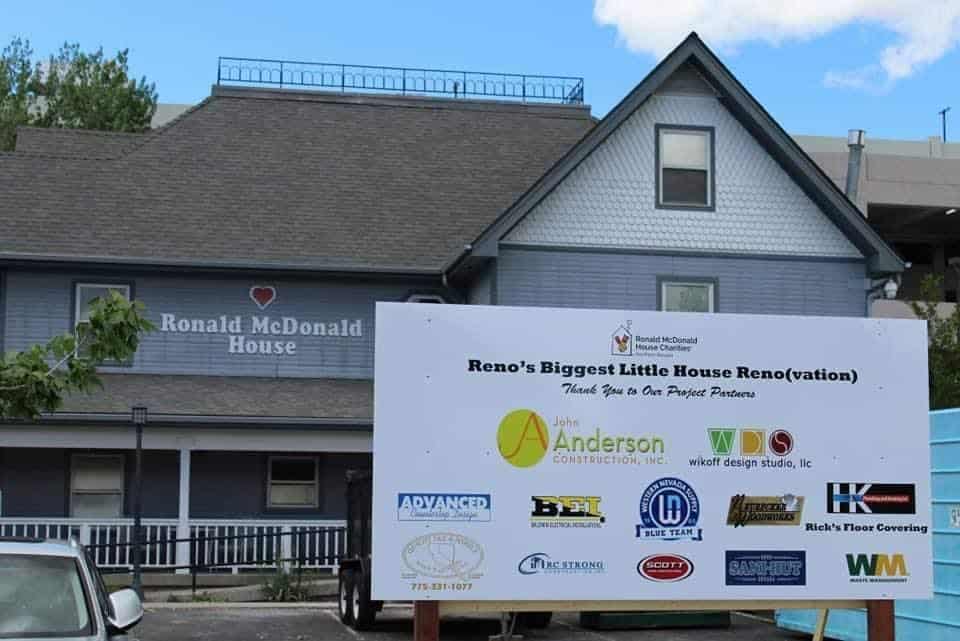 About RMCH Northern Nevada
Ronald McDonald House Charities (RMHC) Northern Nevada keeps families close when it matters most: during their child's illness, accident, or premature birth. Donors and volunteers provide the gift of togetherness, offering a home-away-from-home for families who need to be together during challenging times.
Marie Wikoff is the creator of Wikoff Design Studio based out of Reno, Nevada. Her expertise in healthcare design has helped develop modern design for healthcare organizations locally, regionally and internationally. Her credentials include Evidence-Based Design Accreditation and Certification (EDAC), American Academy of Healthcare Interior Designer (CHID), the National Council of Interior Design Qualification (NCIDQ) and LEED AP. Contact Marie Wikoff