Blog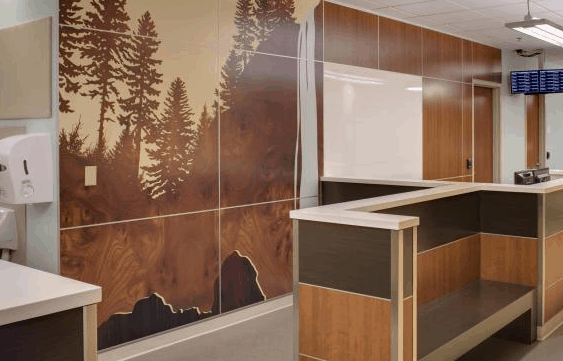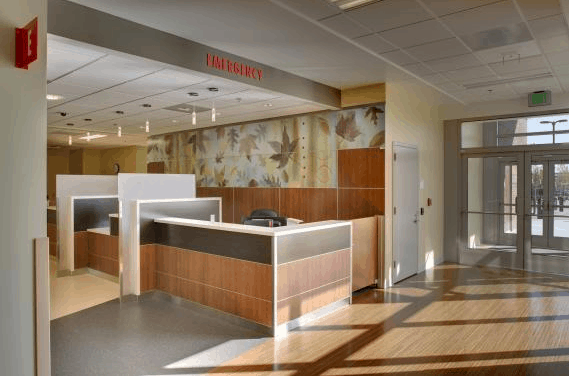 "Plunk Art" a term coined by a well respected design professional, defines "plunk art"  as a practice that occurs when a remodel or new design occurs without the art program in place as part of the original plan and design.  When that happens, the art becomes an afterthought in the overall design.   Janell Baglien, president, Studio Art Direct in Portland, OR.  says:
"It's when the building's all done and somebody says 'oh, we have to plunk something here.'"
The importance of artwork in the healthcare environment and its role in the healing process has become more widely accepted over the years. But that still doesn't mean it's always part of early design discussions.
More often than not, art programs are addressed later on in the project schedule, maybe even after the drywall is up, leaving art consultants and interior designers to scramble to find appropriate pieces that fit on existing walls and ceilings.
The following hospital up in Hillsboro, Oregon is a great example of what can happen when art programming, themes, and budgets are established early on.  The benefits included site-specific installations, color palettes and works that support the overall interior design package.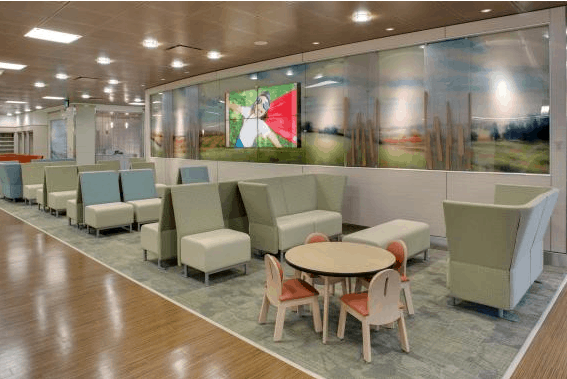 At Kaiser Permanente's new Westside Medical Center, in Hillsboro, OR, the art program was anything but an afterthought as the owner set out to "make the best patient environment through the use of such elements as daylighting, natural views, and outdoor awareness," says Willy Paul, executive director, national facilities services northwest, Kaiser Permanente. "Art also plays a big part."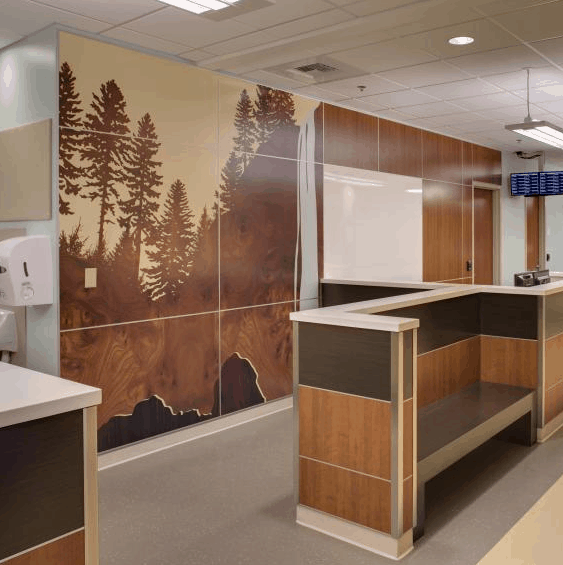 Kaiser established an overarching theme, "tranquil relief through nature," to help guide the design of its 38th hospital, which includes a 126-bed hospital and 110,000-square foot medical office building (MOB). Then it hired Baglien early on to procure an art program with AECOM (Minneapolis), which handled the architecture and interior design. Themes were created for each floor, such as forests, water, wildflowers, and mountains/long-distance views, with corresponding wall colors, flooring, carpeting, and artwork.
See more photos here.