Blog
Marie Wikoff of Wikoff Design Studio in Reno, Nevada specializes in healthcare design. She is well known for her work at Renown and for her expertise in using a technique designers call Daylighting. Here, Wikoff advises on the health benefits of using natural light in the healthcare environment. See the full article featured in the Reno Gazette Journal.
---
Humans are affected both psychologically and physiologically by light.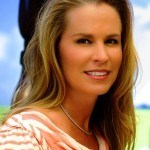 Three Ways Daylighting Affects Patients and Staff:
• Decrease Headaches: Studies show that natural spectral light improves proper lighting and reduces headaches and other associated ailments, such as Seasonal Affective Disorder and eyestrain.
• Stress Reduction: When an employee can view the presence of natural vegetation and habitat through windows their stress levels are lower.
• Increase Productivity: It stimulates a more positive mood for employees which promotes increased job satisfaction, work involvement, motivation, lowered absenteeism and most importantly lower levels of turnover."
What does this mean to your company's bottom line? Financial savings and increased profit.
Healthcare spaces are studied daily to help ensure the safety and healing aspects of patients, families and staff.
Reported benefits of natural light into healthcare spaces are reduced lighting and heating costs as well as improved physiological and psychological states for all.
Daylighting has been so successful that hospital environments, as a part of the patient care program, now utilize it.
There are regulations on windows in hospitals in United States. These regulations specify that a window should be included in rooms where patients stay for more than 23 hours.
Daylighting also creates a large benefit to building managers and owners. By using the natural sunlight in conjunction with low-e glass, power bills decrease.
Qualified experts in daylighting should be involved as to provide the right type of light fixtures that are controlled by sensors to lower output during peak daytime hours and vice versa.
There are many aspects to daylighting that can create wellness and healing properties. You should consult an expert that can guide the process of creating a space that contributes to the group as a whole.
Marie Wikoff is owner of Wikoff Design Studio in Reno. Contact her at 775-232- 6556 or through www.wikoffdesignstudio.com.