Blog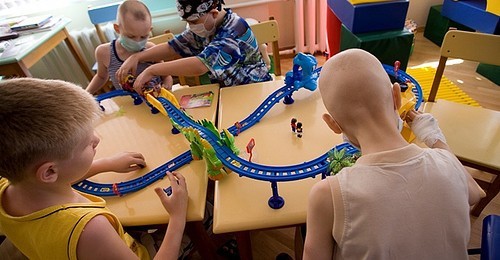 Child Life Specialists Teach Us A Lot About Designing For Kids…
Child Life Specialists  include teachers, social workers, and their extended teams—who dedicate themselves to ensuring that children, young adults, and their families are prepared to cope with stressful health-related experiences.
The goal is to help patients have resources to play, learn, and express themselves as they prepare for and undergo medical procedures, receive pain management, and learn coping strategies, all while maintaining  a normal routine.
Research from the Child Life Council has shown that "children who engage in therapeutic play with a trained professional exhibit less emotional distress, increased cooperation, and have fewer negative physiological responses." Simple distractions, from looking for objects in an "I Spy" book while an IV is being started to guiding a child through a doll-sized MRI or mock operating room before surgery can alter how that child is feeling, and reduce stress and anxiety.
Play rooms have an enormous impact on children and young adults, and helps to reduces stress before and after recovery in a variety of situations. The following play room techniques allow kids to feel safe and empowered, rather than frightened by the unknown:
"No Pain Zone" – Playrooms for patients and their siblings are imperative during the hospital stay to provide a "no-pain zone" and often a "no doctor/adult" zone.  A teen room shouldn't just have a sofa and video games, but should be a safe zone free from adults with a variety of spaces and activities where they can socialize and create moments with their peers that they may be missing at school and at home.
"Distractions"– Areas that incorporate positive distractions (murals, sculptures, lighting features, design details, etc.), which often can be incorporated into the architecture or design, enhance the space but are also an important tool to help reduce stress and anxiety, distract and empower the young. They offer unique and surprising opportunities for interaction that can incorporate into his/her work to spontaneously engage and/or distract kids in a variety of situations.
To learn more, visit www.childlife.org.