Blog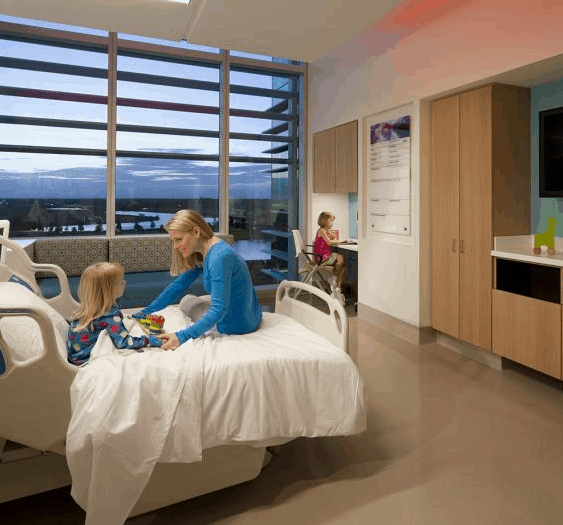 Below is an article written by Dennis Kaiser and was originally featured on HealthcareDsignMagazine.com. It addresses the changing landscape for healthcare and the new designs that will help the industry evolve with today's care delivery models.  Health facilities can no longer be cold, sterile environments. Rapidly developing technology is changing how procedures are performed, records are kept and how people communicate.  The patient expectations have also changes as has staff collaborations.  The article below is a summary. The full post can be seen here. 
Over the past several years, healthcare reform and economic conditions have caused many healthcare institutions to delay or reduce already-limited capital spending on architectural projects, focusing instead on operational or technological change within existing buildings.
This has translated to necessary projects becoming long overdue. As providers begin to correct the situation, architects and designers are positioned to play a key role in the process, particularly in helping to create new or renovated spaces that are more operationally efficient.
This need for efficiency is surfacing thanks to healthcare reform changing the economics of healthcare—transitioning from a fee-for-service model to outcome-based reimbursements. Accountable care or team-based care is an approach many institutions are taking to manage population outcomes and costs. This model is intended to reduce overall expenditures while at the same time more comprehensively answering patients' needs, a holistic approach to care that relies greatly on staff collaboration.
At the same time, the number of insured and older patients is growing quickly as baby boomers move into their mid-60s, with an increasing shortage in caregivers and technicians helping to create a perfect storm for health economics. According to the National Center for Health Workforce Analysis, the gap in caregivers is projected to be in the range of 800,000 by 2020, requiring current caregivers to be more flexible, efficient, and cross trained.
Staffing pressures are influencing the recent inclusion of family as part of the caregiving team, taking on basic tasks nurses traditionally perform. Meanwhile, rapidly evolving technology is changing how procedures are performed, records are kept, and people communicate.
Healthcare architecture must continue to evolve to contribute to the new efficiency required of today's care delivery models. The latest health facilities of the past can no longer be the model for the future. Two key areas ripe for improved design include procedure space and inpatient beds.