Blog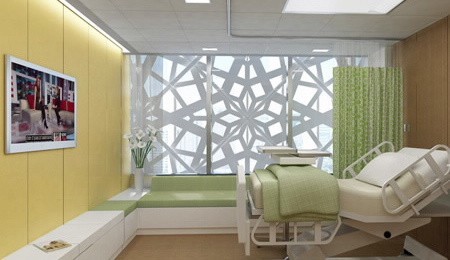 Last year, the Journal of the American Medical Association – JAMA, published an opinion column by a University of Pennsylvania medical student who had been struck by the contrast when he moved from adult departments to a pediatric rotation. Suddenly the environment was cheerful, "almost celestial," wrote Mark A. Attiah.
"Hospitals are scary places – kids, you want to reduce their anxiety and stress as much as you possibly can," a hospital executive told Attiah. "You want it to be bright and cheerful, not drab, dreary, and dark."
Adults deserve the same consideration, if not the exact same design choices. "Adult hospitals, as they begin to fully realize the importance of the environment to a vulnerable patient's well-being, can take a page from the pediatric playbook by creating surroundings that distract and reduce stress, and by making clinical practices more patient- and family-oriented rather than more convenient for the caretakers," Attiah wrote.
Article Source: Virginia Postrel – 2014, Bloomberg News. See the original post here.