Blog
What is a next-generation hospitality-focused medical facility? Sloan Kettering's New Cancer Center is and it's now open.
Memorial Sloan Kettering Cancer Center (MSK) recently opened The David H. Koch Center for Cancer Care (DKCCC) at Memorial Sloan Kettering Cancer Center in New York City. The center is a "next-generation facility focused on advances in outpatient cancer care", according to one of the architectural firms that designed the building. The facility has floors dedicated to state-of-the-art research programs and clinical trials. Patients with similar afflictions will be grouped together and treatment will be hospitality-focused.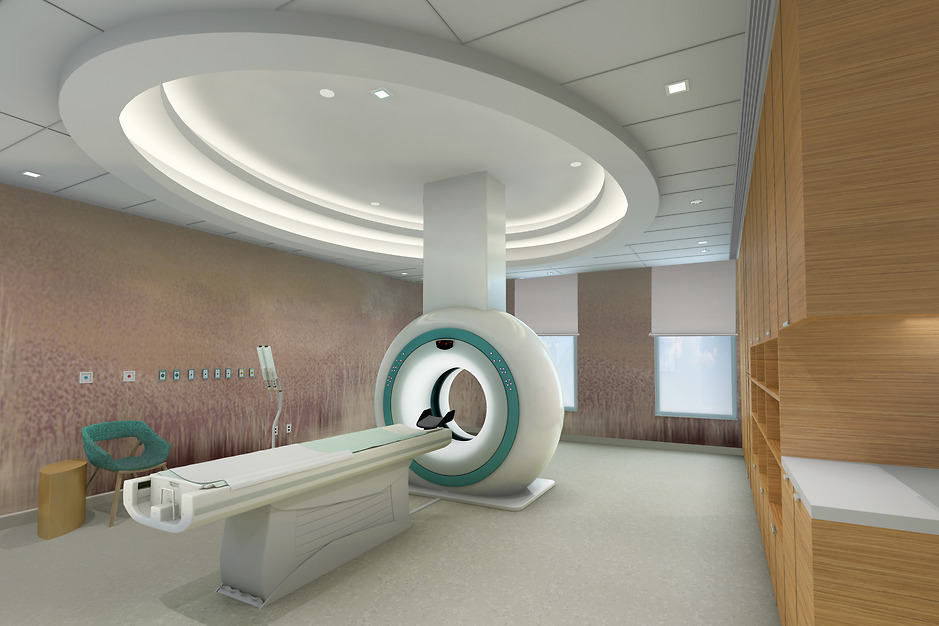 The interior design of the facility is sleek and modern. The building is broken into smaller volumes that tailor to specific needs. The exterior terra cotta fins give DKCCC a modern but unassuming veneer. The interior features a great deal of natural daylight and also views of the East River.
There are areas throughout the facility that aim to soothe patients and caregivers. There are themes of restoration, recreation, and activation in these areas that promote relaxation and rejuvenation. Patients will not only have access to areas for relaxation, but also to amenities. These amenities include a restaurant, valet parking, quiet spaces, a cafe, terrace, Wi-Fi, and a curated retail shop.
The interior features wood paneling throughout. There are dark grays also found in the interior, to match the exterior. Easy-to-use technology has been seamlessly integrated into the environment. There is also a great deal of white and off-white coloring used in hallways.
Project Details
The project was a collaboration between Perkins Eastman Architects, Ennead Architects, and ICrave. The cancer center is 750,000 sq. ft. in size, but consists of smaller facade elements that break up the large space into more welcoming units. DKCCC comprises of 231 exam rooms, 110 infusion rooms, 37 procedure rooms, and 16 inpatient beds for short stays. The center is expected to service 1,300 patients and support and additional 1,300 staff every day. The building is designed for optimal efficiency, even in the event of a massive flood event, and is on track to receive LEED Gold certification.
Marie Wikoff is the creator of Wikoff Design Studio based out of Reno, Nevada. Her expertise in healthcare design has helped develop modern design for healthcare organizations locally, regionally and internationally. Her credentials include Evidence-Based Design Accreditation and Certification (EDAC), American Academy of Healthcare Interior Designer (CHID), the National Council of Interior Design Qualification (NCIDQ) and LEED AP. Contact Marie Wikoff
Sources
Memorial Sloan Kettering Cancer Center. (2020). David H. Koch Center for Cancer Care at Memorial Sloan Kettering Cancer Center. [online] Available at: https://www.mskcc.org/locations/directory/david-koch-center-cancer-care-at-msk?gclid=Cj0KCQiAm4TyBRDgARIsAOU75spOULq4IoKQSXLaW8JFkXEgZ1o2bh5rrMuJDbEjaU5FbVMpGf5DOukaAuANEALw_wcB [Accessed 12 Feb. 2020].
Perkinseastman.com. (2020). Perkins Eastman | Memorial Sloan Kettering Cancer Center David H. Koch Center for Cancer Care. [online] Available at: http://www.perkinseastman.com/project_3413781_memorial_sloan_kettering_cancer_center_david_h_koch_center_for_cancer_care [Accessed 12 Feb. 2020].