Blog
Studies show that a warm welcome goes a long way in one's perception of quality of care. Creating a positive first impression with healthcare lobbies is the new "must" in healthcare design.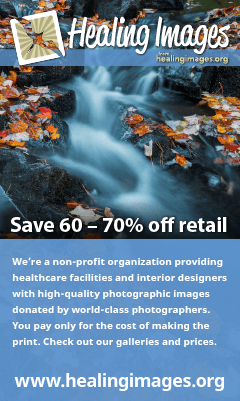 Improve Patient Experience
Lowly lobbies and stark, noisy waiting rooms are history. As healthcare organizations work to improve the patient experience, these spaces are evolving into destinations for education, engagement, and solace.
A Necessary Evolution
It's a necessary evolution, too, driven by a competitive market that offers more choice to patients in where they receive care and is influencing healthcare systems to view patients as customers as well as users of services. "The important element in everyone's mind is creating a patient and a family experience that's memorable and helps set a healthcare organization apart," says Jocelyn Stroupe, director of healthcare interiors at CannonDesign (Chicago).
And that effort begins as soon as visitors step into a facility. "The whole notion of arrival—finding where they're supposed to go, the appearance of the waiting area—all of it can be quite impactful on the patient's perception of their level of care," says Saul Jabbawy, principal and director of design at EwingCole (Philadelphia). Design solutions in play to address this challenge include adding hospitality touches both aesthetically and through amenities offered, providing variety in seating and elements of distraction, and considering operational flows and programming that makes the best possible use of public spaces.
A Warm Welcome
Ubiquitous entry points, lobbies no longer simply serve to funnel people from a parking garage or drop-off area into the interior of a building. Instead, hospital leaders have become savvy about the benefits that a hospitality-styled experience can have on patients, reducing stress and creating a positive first impression. Amenities and services located in entry spaces increasingly mirror those commonly found in hotels, including a concierge or staff member to meet and greet visitors at the front door. "Helping guide patients to their locations sets the stage for the overall experience," says Maureen Carley-Vallejo, principal and senior healthcare interiors leader at Perkins Eastman (New York).
Additional hotel-like features making a statement in lobbies include artwork, which can help bring a human touch to the environment, and high-end materials and finishes. For example, White Plains Hospital Center for Cancer Care in White Plains, N.Y., with interior architecture and design by Perkins Eastman, showcases a terrazzo floor in its lobby, an addition during a recent renovation and expansion that came with a specific goal in mind. "The first impression from an aesthetic point of view is one of quality and care," Carley-Vallejo says. Read more…
---
The images and information here were provided by Julie Knudson and Healthcare Design Magazine.
Source: http://www.healthcaredesignmagazine.com/trends/creating-positive-first-impression-lobbies/