Blog
The information below is an excerpt of an article posted on healthcaredesignmagazine.com. It discusses the newest trends in healthcare design. The article focuses on patient centered design and creating spa-like treatment centers to improve patient experience.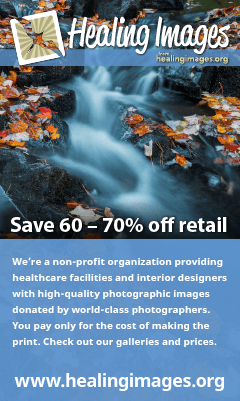 ---
In today's healthcare model, flexibility and adaptability are essential to delivering quality care, responding to today's needs as well as anticipating lon­g-term changes. We can't predict what the clinic will look like in five years, but as patients find more choices in their care, the most successful primary care clinics will address the cycles of change. The clinic in five years is a clinic in constant evolution.
A New Kind of Clinic
Taking the concept of flexibility and adaptability a step further, many healthcare organizations have an opportunity to imagine a new kind of clinic—a clinic that takes an integrated approach to health and wellness. While most patients will never mistake a clinic for a resort, healthcare facilities nonetheless are projecting a welcoming image with warmer finishes, more intuitive wayfinding, and a stronger connection to natural light and other spa-like features.
This new clinic might be reminiscent of a holistic retreat, in which patients spend a day in a spa-like setting for their annual physical. That day may include separate visits with a primary care physician and necessary specialists for a complete check-up, on-site wellness classes, healthy cooking and nutrition demonstrations, one-on-one wellness coaching, lunch in a chef-inspired cafeteria, or time in a learning center.
Flexible spaces can accommodate different settings as market demands or care models evolve. Common spaces with surrounding ancillary services can be designed to flexibly accommodate different needs and programming throughout the day or year. Open floor plans, modular walls, and system furniture can be reconfigured to accommodate yoga classes one day and cooking demonstrations the next.
Sources: