Blog
Modern Healthcare
The modern approach to healthcare service is to provide patient centered care. One example of patient centered care is decentralized clinic locations.  Decentralized clinic locations are more convenient for patients and operate at a lower cost. The reduced operating cost is good for the patient because it decreases the cost of care. Because of this, more and more clinics are popping up in strip malls. The strip mall clinic is a great example of a decentralized, patient centered care.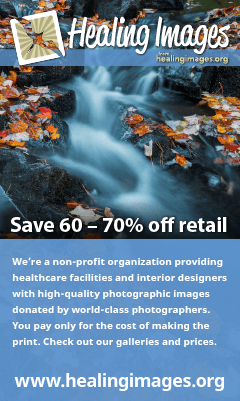 Strip Mall Clinics
Today, many hospitals are working to establish outpatient clinics in highly visible areas—such as retail strip malls. The new locations better serve suburban communities because they bring healthcare services close to patients' homes and allow easy access to public and private transportation.
Because lease space is much less in strip mall locations, the clinics operate at a much lower cost when compared to centrally located hospitals. The reduced cost is good for everyone. As a designer, it is important to understand the design challenges and the design perks that the conversion will have. Especially, because we will see more and more strip mall clinics.
The Strip Mall Design Challenges
Renovating a vacant retail space into a healthcare clinic does not come without challenges. Adapting a former retail space requires significant infrastructure upgrades because retail stores are not designed with the extensive electrical and mechanical systems necessary for exam rooms and labs. Those utilities will most likely have to be added.
The electrical will most likely need to be completely redone and beefed up to support the machines needed to provide medical support. An environmental abatement will need to be put into place for adjacent tenant spaces. Another challenge is communicated clearly with the property managers uninitiated to the requirements of healthcare projects.
The Strip Mall Design Perks
Renovating retail space into clinic space also has a lot of perks. For one, the space most-likely provides ample parking and signage. The location is usually easy to access and highly visible. The entrances and exits are large and easy to navigate, and proximity to other retail destinations such as grocery stores, libraries, and restaurants make it convenient for patients and families.
The large open floor plans offer plenty of options for design and layout, particularly when building flexible work spaces that follow the principles of Lean design.
The flexible qualities of the building, the location of its site, and the opportunity to serve the surrounding community make strip mall clinics a viable option for providing healthcare to the public.