Blog
This slideshow requires JavaScript.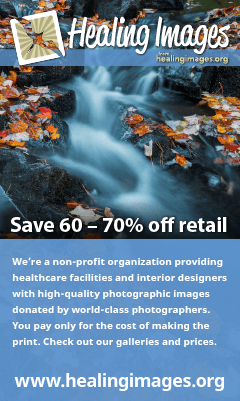 Erlanger East – A Hospital Like No Other
Erlanger East Hospital is located in Chattanooga, Tennessee. With the completion of a $50 million expansion, Erlanger has opened the doors to the new Erlanger East Hospital. The region's first lifestyle hospital is now referred to as "A hospital like to other."
Erlanger East Hospital is focused not just on healing, but on staying well, with services for the entire family in every phase of life.
With décor and atmosphere of an upscale hotel, the new Erlanger East Hospital features spacious, comfortable patient and visitor areas, along with amenities you might not expect from a traditional hospital, including beautifully landscaped grounds and a wooded walking trail throughout the campus.
Other features include four new operating rooms, a cardiac catheterization suite, a new 58-bed patient tower including a 6-bed ICU, expanded physician office space, food service and free parking, all designed with a focus on health, wellness and prevention.
About the Expansion
The expansion was designed with the patient in mind with a welcoming and soothing environment that incorporates spa-like hues and spacious patient rooms to create an open, relaxing, home-away-from-home feel.
The state-of-the-art building has a hospitality aesthetic with larger, modern patient rooms that can accommodate patients' families. Expanded food service operations enable patients to have food from the cafeteria delivered to their bedside. The hospital features more than 100 pieces of artwork from Chattanooga artists, with many pieces depicting local attractions. Outside, the community can enjoy a campus-wide walking trail, a sculpture garden, putting green, and a playground.
The Biggest Design Challenge
The biggest challenge on the project was minimizing the impact to the existing medical building during the renovation. McCarthy planned the project in phases to ensure that hospital operations weren't interrupted.
Another concern was air quality within treatment areas and increased risk of infection, so precautionary steps, such as using temperature air handling units (AHU) instead of the permanent units for the OR expansion, protecting ductwork, and using typical temperature filter media in AHUs and on-variable air volume (VAV) boxes, were taken to make sure all medical protocols and air quality standards were upheld during the construction process.
Construction of the expansion project occurred near the hospital's main entrance, making traffic outside and lobby access a concern. McCarthy coordinated deliveries around emergency vehicle traffic flow so that roads were never blocked.
The public lobbies remained functional during construction and signage helped physicians and visitors maneuver around blocked areas. Most work was coordinated to be done after hours or on weekends to reduce the impact on the hospital's surgical schedule.
Sources:
https://www.erlanger.org/east-hospital/about-east