Blog

Cardon Children's Medical Center in Mesa, Ariz., recently held a groundbreaking ceremony for "The BIG Outside," an outdoor play space and healing garden for patients and families.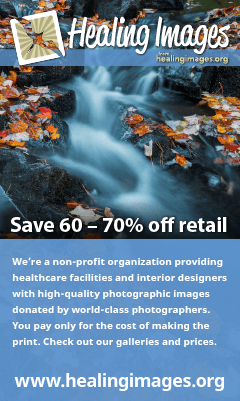 The outdoor area, which is expected to open in December, will offer activities and features to help kids keep their minds off treatment. It also offers a place for patients to receive rehabilitation therapy outdoors. For example, physical therapy could be incorporated by using play-related equipment.
The Vision for The BIG Outside
The vision for The BIG Outside playground includes:
A whimsical amphitheater with a sound system fit for lively performances and yoga programs
Bicycle tracks and walking paths, sure to be well worn
Basketball courts for bouncing balls and practicing dexterity
Tee it up on the miniature golf course and putting green
Boulders for climbing on turf grass
Zen gardens for thoughtful meditation
Comfortably-shaded canopies
Quiet, reflective areas
Funding
Funding for The BIG Outside was a group effort. Community members, parents and young patients (ages 3 to 18) worked together with Banner Children's staff and the Banner Health Foundation to fund the project. Together they raised nearly $520,000 for The BIG Outside! If you would like to support The BIG Outside you may do it here.
Related Projects
Renown Health has made a push in the last several years to incorporate healing arts across the board to benefit their patients and staff. In 2010, Renown enlisted Marie Wikoff to help design what is known today as the Healing Garden Waiting Room and lead the team as the Project Manager for the John and Sue Dermody Children's Healing Garden.
The Waiting Room is intended to be the access point to the Garden and serves as an area from which parents can watch. It has bright colored toys for tots, gaming and computers for teens and even comfortable seating for the parents.
The Garden has kinetic horses, large insect and flower sculptures. The ground underneath the playground equipment is made up of a soft-fall surface. A terraced trellis provides a secure place for parents to relax and watch their children play. The entire playground is secured by a tall mural fence along the back wall.
Sources:
https://www.healthcaredesignmagazine.com/news/news-projects/cardon-childrens-breaks-ground-outdoor-play-space/
https://www.bannerhealth.com/ways-to-give/foundations/banner-health-foundation/priorities/the-big-outside
https://www.bannerhealth.com/ways-to-give/foundations/banner-health-foundation/giving/the-big-outside
http://wikoffdesignstudio.com/reno-hospital-renown-helps-little-patients-heal/