Blog
The featured project shown here is of the new Stamford Hospital – designed by EYP Health.  In 2002, Stamford Hospital in Stamford, Conn., was challenged on a couple fronts: Neighborhoods to the south of the campus were in socioeconomic deterioration, and patient satisfaction ratings had room for improvement. That set the stage for planning a new replacement hospital.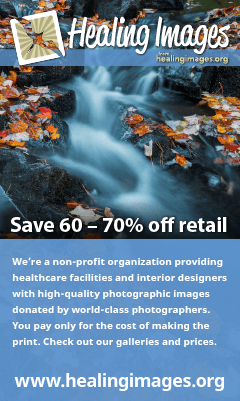 The New Stamford Hospital
The goals for the new Stamford hospital were to bring 305 beds and to design a healthcare facility that would become a designated Planetree Hospital. The Planetree models is healthcare that is delivered with a patient-centered focus.
The new Stamford hospital is now open and achieving great success in delivering patient centered care. The design elements create thoughtful patient and family spaces that encourage healing, family involvement and improve the quality of care. The patient rooms are designed with safety in mind.
Healing Reimagined
The new Planetree Designated hospital's design evokes empathy for patients, families, care providers and the community and exemplifies Stamford Health's vision for "healing reimagined" with spaces that personalize, humanize,and demystify the healthcare experience.
The contemporary architecture of the building is composed of natural materials such as stone and terracotta articulated with a sleek glass tower. Inside the design establishes a balance between "high tech" and "high touch," incorporating progressive technology in a welcoming, enriching environment. Patients and visitors move easily from the multistory entrance lobby articulated with natural wood and stone to the intimacy of comfortable seating with fireplaces, an abundance of natural daylight, and view of the courtyard with a water feature.
Patient and families have access to natural light and great views from within the patient rooms, waiting areas, peace rooms, and a green roof with two outdoor terraces. The staff, too, have access to restorative break areas located centrally on patient units, with large windows and views of Long Island sound, an off-stage accessible green roof, and collaboration areas throughout the facility.
Walking paths around the campus, outdoor gardens, and a green belt connect the hospital to a neighborhood park, improving access and encouraging exercise. Natural sustainability techniques are part of the design and information about the program is being shared with the surrounding community. Stewardship of the environment was an important part of the project's vision, and it was designed to achieve a certified LEED for Healthcare rating.
Additional key components of the new hospital include:
Patient care units with all private rooms and private bathrooms, as well as 12-bed nursing "pods" to allow more efficient care delivery and dedicated family and staff respite spaces on each floor.
An Emergency Department with separate treatment areas for trauma, cardiac, urgent, behavioral health, and pediatric patients—more than doubling previous capacity.
Significantly larger surgical suites to accommodate the latest technology. A total of 10 procedural areas, including eight rooms with potential for expansion, and two special procedure rooms outside the OR suite.
An expansion of the ICU, emphasizing the hospital's commitment to critical care and tertiary services.
A central location for all Heart & Vascular Institute services, including new facilities that feature two cardiac catheterization labs, one of which is a hybrid room capable of electrophysiology, vascular, and TAVR procedures, and a dedicated electrophysiology study lab.
Overall, the design of the new Stamford Hospital prioritizes the interdependence between an efficient, healthful environment and the well-being of people. The facility embodies those principles at every level of design, from clinical space to patient rooms to the way that the new building connects to the community. See more…
 Photo Tour of the new Stamford Hospital
© ANTON GRASSL/ESTO
Filled with natural light, the corridor leading to the ICU suite features calming, comfortable respite areas for families to wait nearby. The corridor has generous views, framed on the exterior with a running terracotta sunscreen, and access to rooftop garden spaces with outdoor furnishings.
© ANTON GRASSL/ESTO
Family stay and care is encouraged within the inpatient rooms by providing comfortable family areas, some rooms having separate sleeping areas with built-in desks. The spacious, day-lit rooms have rich wood-look headwalls with integrated linen carts and concealed medical storage allowing staff to deliver the best in patient-centered care without the clinical appearance. Each private toilet has a backlit mirror that illuminates a wall of glass tile.
© ANTON GRASSL/ESTO
Embracing Planetree values to engage staff and transform culture, staff lounges and meditation rooms are dedicated throughout the building offering areas of respite and regeneration. Having impressive views of the Stamford Harbor, windows were maximized and access to rooftop gardens provided where possible.
© ANTON GRASSL/ESTO
To increase the quality of care, semi-private peace rooms are located on every patient floor. Patients, family, and staff can utilize an electric massage chair or arrange for integrative therapies, like reiki massage, in spa-like rooms with exterior views where they can relieve stress yet remain close to the patient room.
© ANTON GRASSL/ESTO
A secondary ICU waiting area was designed to host large families and communal support of patients when needed. The gradient-etched glass provides a degree of privacy while borrowing natural light from the exterior and featuring comfortable seating with access to internet and patient materials as well as a vending area with surfaces for food preparation.
---
Sources:
Photography: © ANTON GRASSL/ESTO